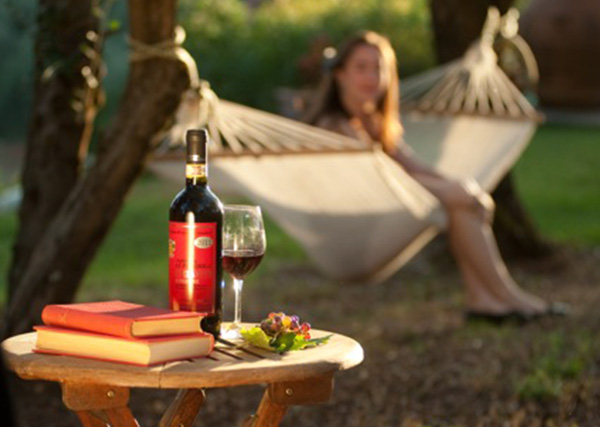 The Farmhouse
Le Pòggiola is a Biological Agricultural Company with a Farm of just over 20 hectares.
Located in the municipality of Serravalle Pistoiese, 8 km from Pistoia, Le Poggiola allows you to spend a holiday in the countryside, in contact with nature.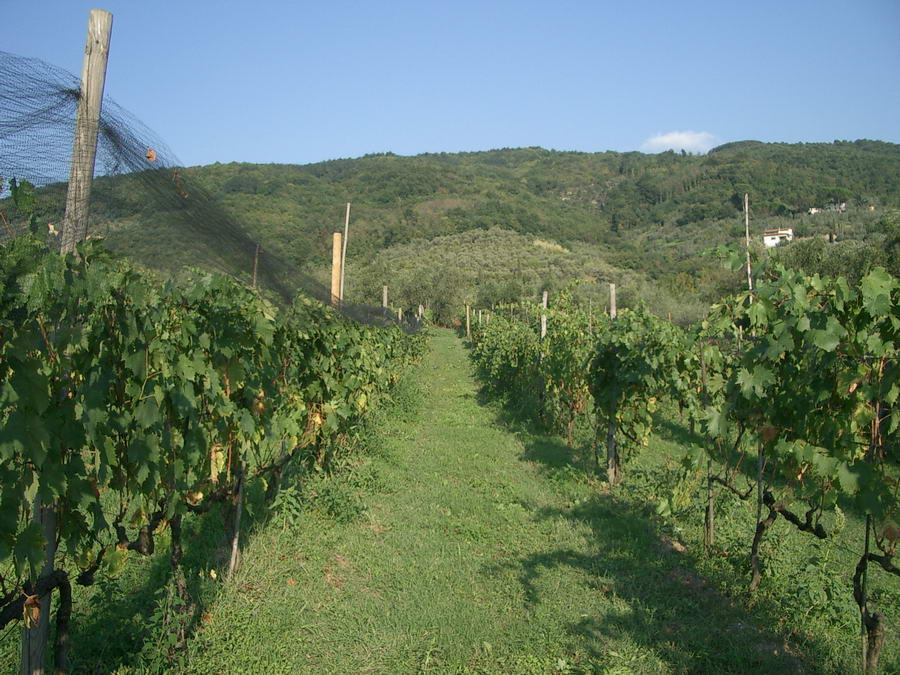 Our vineyards are spread over about 5 hectares; they are composed of one third of white grape vines (Trebbiano and Malvasia) and two thirds of red grape vines (Sangiovese, Canaiolo and Colorino).
Gian Paolo planted the first vineyards in 1976, while in 2001 he expanded them introducing Cabernet, Merlot, Vermentino.
The cultivation of olive trees covers about 10 hectares for a total of 2000 plants which are not all in production, we have abandoned a part of it due to repeated fires and in a particularly uncomfortable position.
We then have two hectares of arable land with medical grass and 4 hectares of forest, partly mixed coppice and partly coppice with chestnut.
In the summer we cultivate a small vegetable garden to satisfy our needs and those of the guests staying at the farm.
We also grow some fruit trees mainly for the production of jam jars. These small crops are totally organic.
Fortunately we have no major phytosanitary problems either in the vineyard or in the olive grove (but we don't say it too strong or they could hear us!) So we never had to intervene with pesticides.
The terrain
As far as the cultivation of the land is concerned, we apply the " non-cultivation " that is not intervening on the first layers of the soil with plowing or milling but only by repeatedly cutting the grass both under the olive trees and in the vineyard. You can therefore pleasantly walk all over our farm.
This promotes natural life in the soil and limits erosion, favors the infiltration of water into the soil, and provides a natural fertilizer with mulching the grass.
We maintain as much as possible all the wild plants that grow at the edges of the plots and the hedges that naturally form on the edges to give space to the spontaneous flora and fauna which, moreover, find shelter in the three company woods.

The lake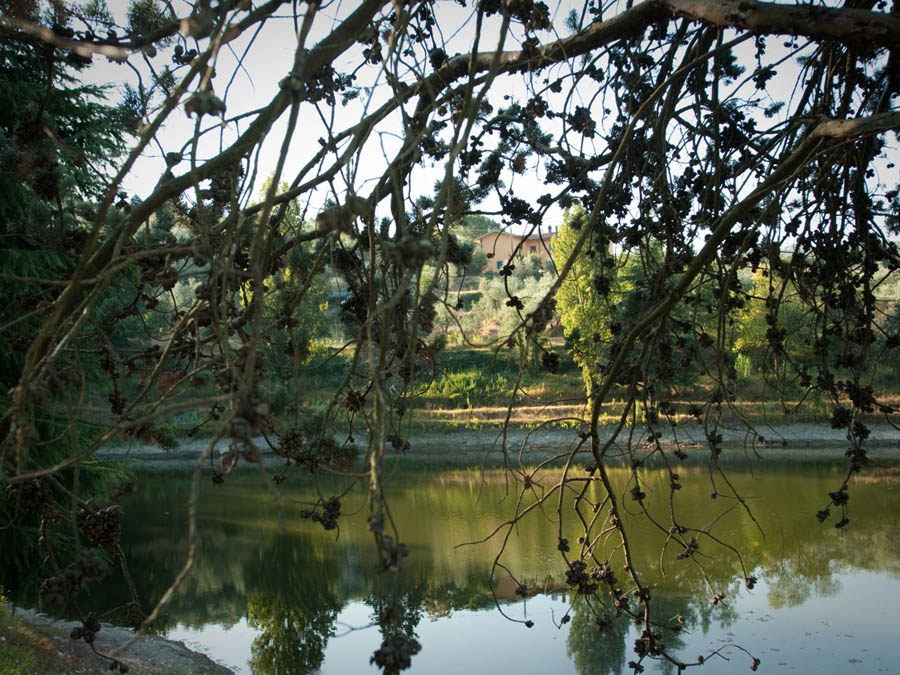 In the farm there is a hilly lake built in 1955 from which we draw water to irrigate the garden and our lawns that remain green even in summer.
It is also used as a water reserve to put out fires when it becomes necessary.
At the farm from 8.30 to 12.30 every morning from Tuesday to Saturday.
For other times call Lisa at 329 797 1398 I will be pleased to receive you and find the right time for your visit.