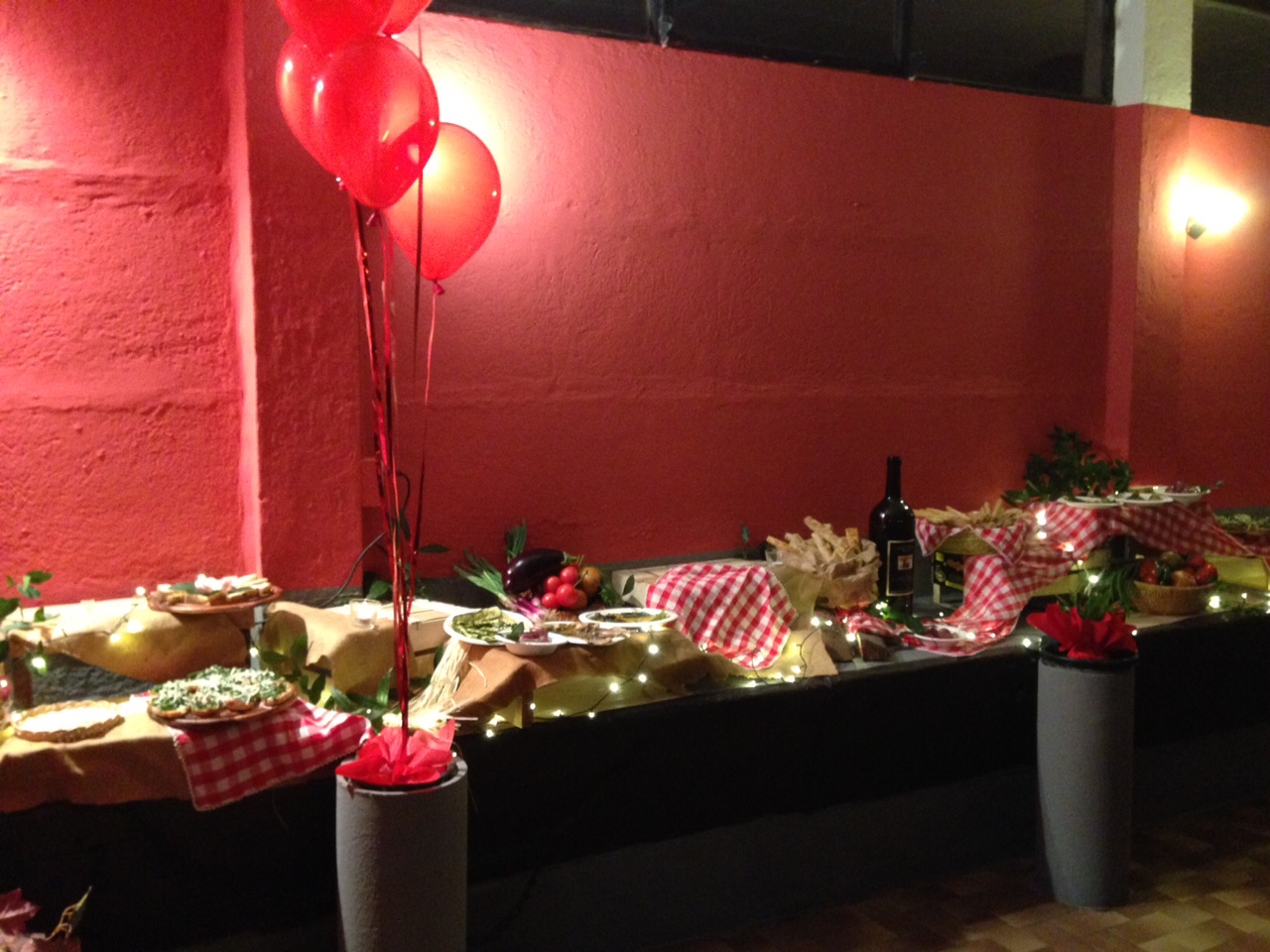 Do you need a space to stay together?
For a party, a ceremony, a dinner with friends or a business meeting?
Here is the "Party Room".
The "Sala per le Feste" offers a 180 square meter environment with two large fireplaces, to be set up with tables, chairs or whatever you want.
The room is furnished in country style and was renovated in March 2016, taking on a dark red color that matches the organic red wines produced on the farm. We provide you with 10 rectangular wooden tables with 40 chairs, but if you still need them we can supply them to you.
The kitchen has a large fireplace for making large-size barbecues, a fridge, 4 burners, 1 oven, 1 stainless steel worktop, a sink. There are plates, glasses and cutlery for about 30 covers and pots of various sizes.
Here at the agriturismo you can Organize your birthday or graduation party any way you want in our "Party Room". We will help you make it special! You can choose to use our large outdoor area with covered porch, benches, tables and a large lawn where your children and your guests can run.
At the entrance of the hall there is a large car park that hosts about 30 cars.
Here we also organize tastings, aperitifs, courses, seminars and activities. the various genres.
If you want to be informed about our activities, you can subscribe to our Newsletter by accessing the request form by clicking HERE.
The Sala delle Feste is ideal for Birthday Parties, Degrees, special occasions. You can rent it for the whole day, half a day, or for the weekend.