The kitchen
On the ground floor there is a professional kitchen with a large pantry attached and adjacent to a large dining room with an open fireplace, used for preparing breakfast in the morning and your meals on request.
If you rent the whole house, it is the kitchen that you will use.
If you ask us to prepare a dinner or to participate in our day "We cook together", this will be the kitchen we will use. It is equipped with 4 professional burners, oven, microwave oven, professional dishwasher and is fully equipped. of utensils and pots.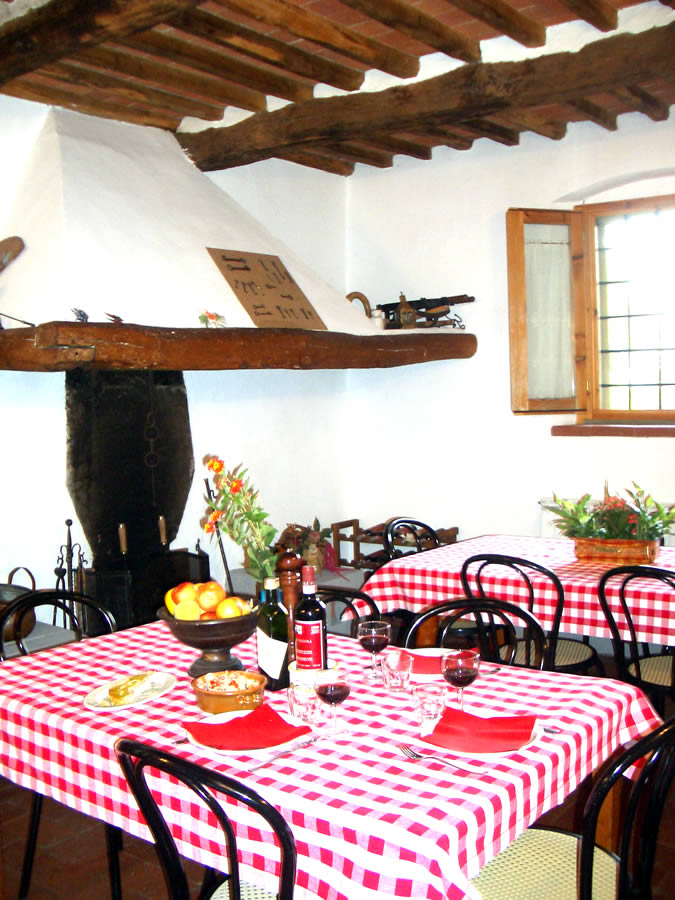 The Dining Room
The dining room has a large open fireplace, wooden beams and original terracotta floor. It was the heart of the house and the oldest part.
It accommodates 15/20 people comfortably. It overlooks the garden behind where there are 3 gazebos and in summer you can use them for outdoor dining.
There is also an outdoor barbecue that you can use, and under the portico a large wood-burning oven ideal for a special pizza.
If you want we can help you prepare pizza and oven with a DOC pizza maker!