Booking or availability request
Do you want to BOOK your holiday?

Send me an email or call Lisa +39 329 7971398 (also sms OR WHATSAPP or facetime) for immediate answer, send me an e-mail or fill out the form below and I will reply as soon as possible.
Stay from Saturday to Saturday, except for exceptions (minimum 3 days)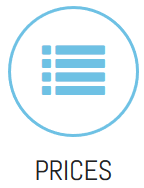 Once received, confirmation of availability in the requested period:
You will have an option on your reservation.
I will send you a written confirmation (voucher draft) of your reservation, with the request to pay a deposit for your stay.
When receiving your deposit your reservation will be confirmed and you will receive a Voucher as a guarantee of your reservation.
Check in and check out
Check in: in order to guarantee you a good welcome, it is important that we should be informed about your arrival time, which is normally in the afternoon, between 4pm and 7pm.
Check out: within 10am, unless differently agreed
Stays from Saturday to Saturday, excluding exceptions (minimum stay: 3 days)
It is important that you transmit us your mobile number, at least the day before your arrival
Confirming your reservation
In order to confirm your reservation a 25% deposit of the total amount (non refundable in case of cancellation on any date) is requested.
You can send your deposit through:
• Bank transfer to:
Fattoria le Pòggiola
Bank: Monte dei Paschi di Siena – Agenzia di Montecatini terme (PT)
Conto a nome di: Lisa Barsi Fattoria Le Poggiola
CIN: Y – ABI: 01030 – CAB: 70460
Conto n. 000063192018
IBAN: IT54Y0103070460000063192018
Codice BIC/Swift: PASCITMMMTE
• Visa or Mastercard credit cards (please send cardholder name, credit card number, expiry date and authorization to charge on your account through this form.
• Pay Pal payment: using our email address info@lepoggiola.com
Cancellation penalty:
The 25% deposit on the whole amount (sent as a confirmation of the booking) is not refundable in case of cancellation.
Reservations cancellation clauses are ruled by the European Law n. 90/ 314/ CE, here below stated:
• 30% from 20th to 11th day before the arrival date
• 50% from 10th to 7th day before the arrival date
• 100% of the agreed amount from 6th day to the arrival date, or in the case of holiday interruption.
Payment of the balance:
We accept cash (up to the limit of 999 Euros set by current Italian laws), Bancomat and credit cards (Visa, Master Card).
On the arrival day a deposit of Eur 150,00 is requested (Eur 300,00 if you rent the whole house); it will be fully reimbursed on your departure day, when room keys are given back.
Personal data handling
Le Poggiola reassures its guests and anyone who will be in contact with us: personal data (indicated in the booking form) will be used by our company only, and will be handled and protected with the utmost care and discretion.
Such information will only be transferred to Le Poggiola once the reservation is made.
Farmhouse Le Poggiola strictly complies with existing laws and bills in Italy in the domain of personal data handling and privacy.
Whatever the Law requires, the Barsi family guarantees in any possible way discreetion and privacy to its customers.
Download Credit Card Form (PDF) >>>
Download Voucher Draft (PDF) >>>